Tipiak macarons the perfect ingredient for a Café Gourmand
Tipiak Foodservice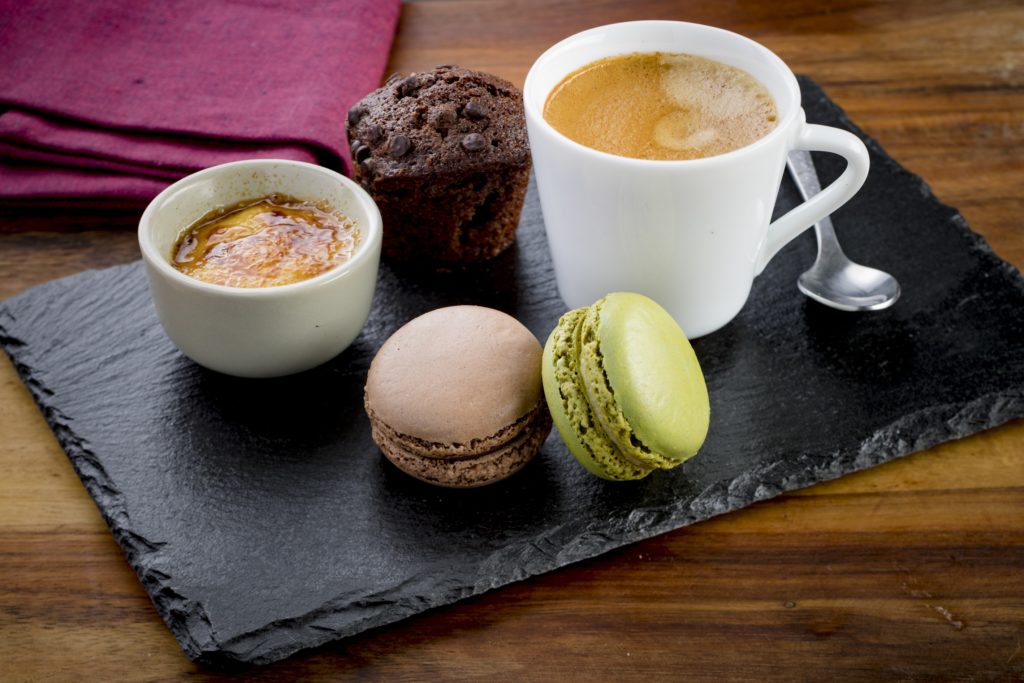 As the weather turns colder, one way to entice shoppers into your café is by serving a hot drink with a mini sweet treat.
Tipiak macarons are the perfect ingredient for a Café Gourmand – a stylish way to serve a hot beverage.
A coffee usually served with a selection of three petits fours, Café Gourmand offers a chic alternative to a coffee and a piece of cake.
Choose Tipiak's gluten-free macarons as one of the sweet treats. We have a range of flavours to suit all tastes.
Our French macarons selection features lemon, caramel, vanilla, raspberry, chocolate, and pistachio flavours. Meanwhile, we have blackcurrant, lemon and yuzu, apricot, cherry, passionfruit and mango, and coconut in the Tipiak French pop macarons fruits range.
Macarons are the darlings of the pâtisserie world. With their attractive pastel colours and crisp shells, they are super popular. And, of course, they are pretty as a picture…which means they are perfect for those all-important social media posts!
Gluten free
Tipiak's authentic French macarons are certified gluten-free by the French Association of Gluten Intolerance (AFDIAG). Available frozen to the UK food service sector via key wholesalers, they simply need thawing before serving.
Team Tipiak's macarons with a couple of additional sweet treats such as a mini crème brûlée and a chocolate brownie. Or why not take a look at Tipiak's petits fours range for inspiration here? We also offer award-winning pop éclairs, French chocolate petits fours and French classic petits fours to the UK foodservice sector. All are available frozen for maximum convenience to caterers.
Café Gourmand – which translates to gourmet coffee – is served all over France. Why not introduce it to your café or venue in the UK to create a little French chic? It's sure to enhance your beverage menu and wow your customers.