Tipiak Foodservice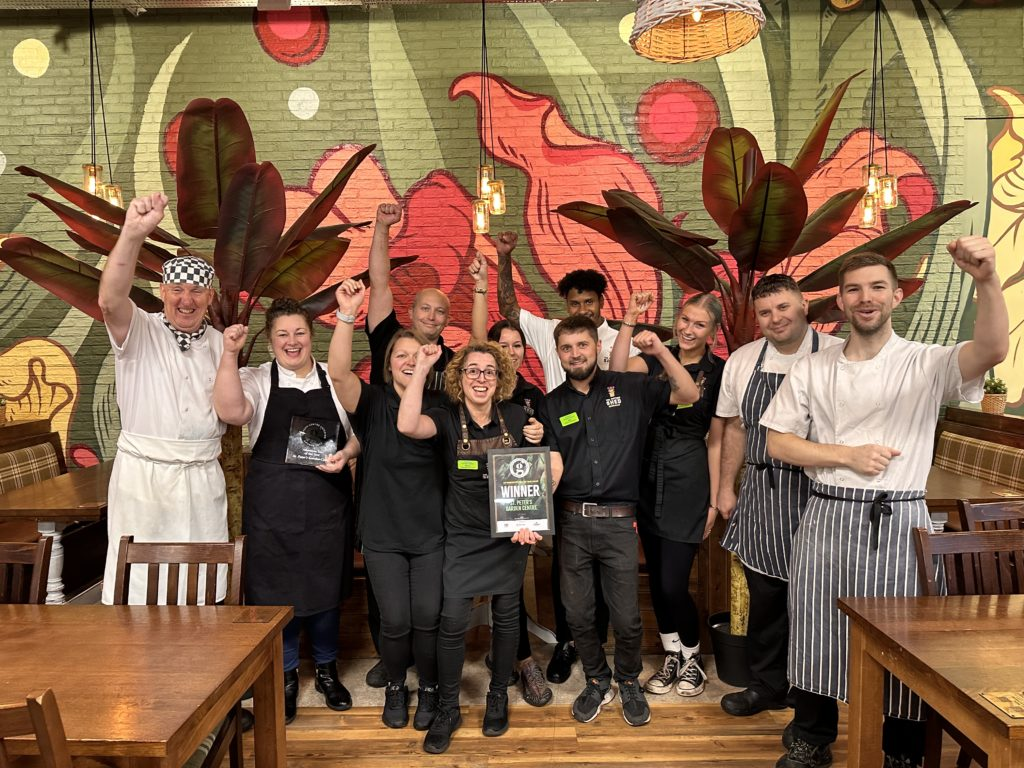 Tipiak was delighted to sponsor the Afternoon Tea of the Year Award in the Garden Centre Catering Awards 2023.
Congratulations to St Peter's Garden Centre near Worcester which took top slot for their afternoon tea.
Other winners were Thetford Garden Centre in Norfolk, which was named Independent Garden Centre Caterer of the Year, Bosworth Garden Centre Company in Burton Latimer, Northamptonshire, which was Group Garden Centre Caterer of the Year, and Tong Garden Centre Catering in Bradford, which was the winner of the Sustainability Award.
"All award competitions are interesting, but few are as enjoyable as this one, which has offered endless opportunities to spend sunny (and some rainy) days examining – and sampling – the truly imaginative fare that is now the hallmark of so many garden centres," said Val Hirst, editor of Garden Centre Catering magazine.
"With entries arriving from every size of centre, including the larger chains and the more modestly sized independents and from companies with multiple outlets to those with just two or three, the judges were faced with a plethora of choice at every stage and in every category.
Award criteria
"Ultimately, we were looking to reward cafés and restaurants where everything came together as part of a cohesive whole. In the first instance, ambience was important. This meant attractive décor, comfortable seating, pleasing views and good facilities in the way of parking, toilets, highchairs and outdoor eating opportunities.
"And obviously, the food had to pass muster too. Extra points were awarded for more adventurous menu options, together with the provision of plant-based and gluten free dishes, perfect presentation and excellent cooking skills. And, needless to say, the warmth of the welcome and the overall efficiency of the catering service were regarded as other vital attributes.
"However, there's no point in having the perfect venue if no one knows about it, so promotional efforts were also taken into consideration, as was the provision of extra events and services."
The Garden Centre Catering Awards will return next year, with more details available in Spring 2024.
Tipiak offers a wide range of sweet and savoury pâtisserie for garden centre cafés and restaurants. Take a look at the range here.
Check out more information about the Garden Centre Catering Awards here.